8 July 2013
We went to a wedding this weekend which was an event for the privilidged few as the people getting wed didn't want a large occasion.
Their wish was to invite a select number of people and Leigh, Markie and Chuck were the only non family at the event.
As part of the desire to have it closer knit the bride requested no photos. Though I was allowed to snap a couple of things like the beautiful building.
The while event was actually very special, because there were so few people we got to speak to everyone.  In addition to this we also felt like part if a close family. I think this was what the Bride and Groom wanted. I am sure there are many who regret their decision and wanted to spend a special day with them, but it was the married couple's day, so what was best for them works best for all.
We loved it.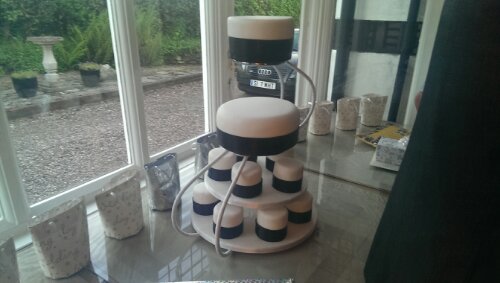 This specific post was created using WordPress for Android on a mobile phone. This explains but not excuses any incorrect or unusual typography, brevity or formatting.