Saturday 13 July 2013
Leigh wanted to go to a Camp Nano meeting today so Markie and the boys decided to take a trip to see Nana and visit the convalescing Auntie Kathryn.
It was another sunny day, in fact it was the warmest seen this year, so far, in Newton. It was an easy decision to travel to the park close to Aunty Ksthryn's house.
The boys love the park, especially when aunty Lesley pushed them on the roundabout.
The afternoon proved too hit so we retreated to safe shelter until we left to recover a shopped out Mummy.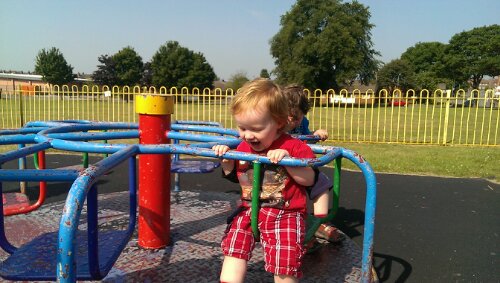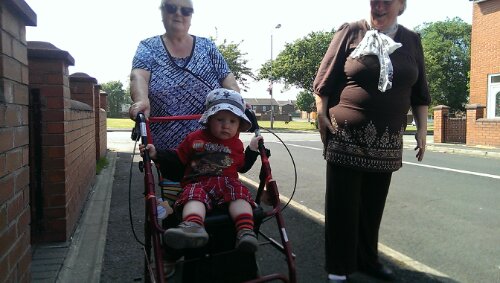 This specific post was created using WordPress for Android on a mobile phone. This explains but not excuses any incorrect or unusual typography, brevity or formatting.